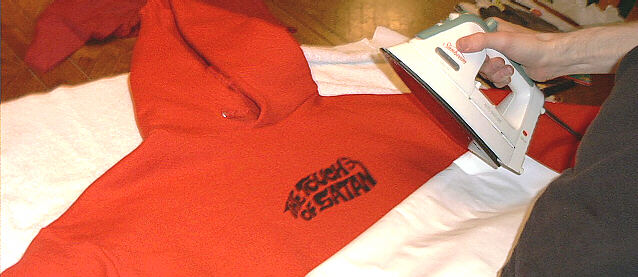 detail of pocket: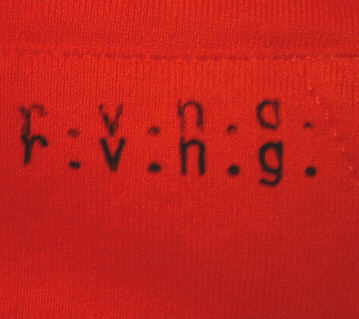 The first REVENGE hoodie, this creation was made as an X-mas present for Rob. Rob requested something "...fucking
evil...", and Ryan responded with "The Touch of Satan". Made during a solid week of non-stop screen printing, this
sweatshirt was the first for which a digital camera was used in the making of the stencil. Classic Black-on-Red, the
subtle 'r.v.n.g' printed on the pocket marks this creation as part of the REVENGE line.

For now, here is Ryan posing in the XL hoodie. Coming soon: shots of Rob kicking it in the Upper Peninsula with
"Satan"