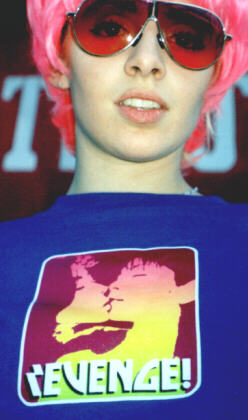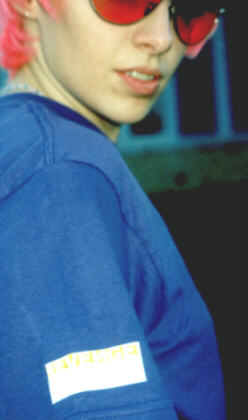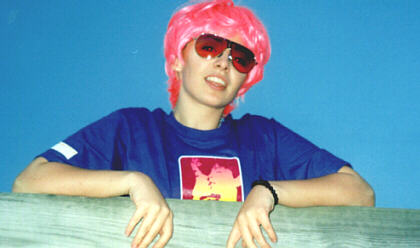 Here, Kortni models "Blood is Sweeter than Water".

This is one of the earliest Revenge designs, and finally sees the light of day as a t-shirt. It was a rather simple shirt to make, really. Evan printed the design out, ironed it on, and applied glitter paint to it. The second picture shows the placement of the logo on the sleeve, but it's unclear in this scan, so a clearer picture of it is below...

This shirt was made as a present. When Evan saw Momus in concert on November 1st, he presented him with the purple garment. The reaction was favorable...

Also, you'll see Marie modeling the second version of Blood is Sweeter than Water. Hers is green (her favorite color), and besides that, differs from the orinigal in the fact that is doesn't have the sleeve logo, but does have metal studs Bedazzled onto the collar.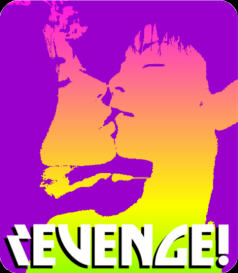 front logo